Where to buy cheap luggage in Dubai? - Buy luggage online and offline
---
Where to buy cheap luggage in Dubai? - Buy luggage online and offline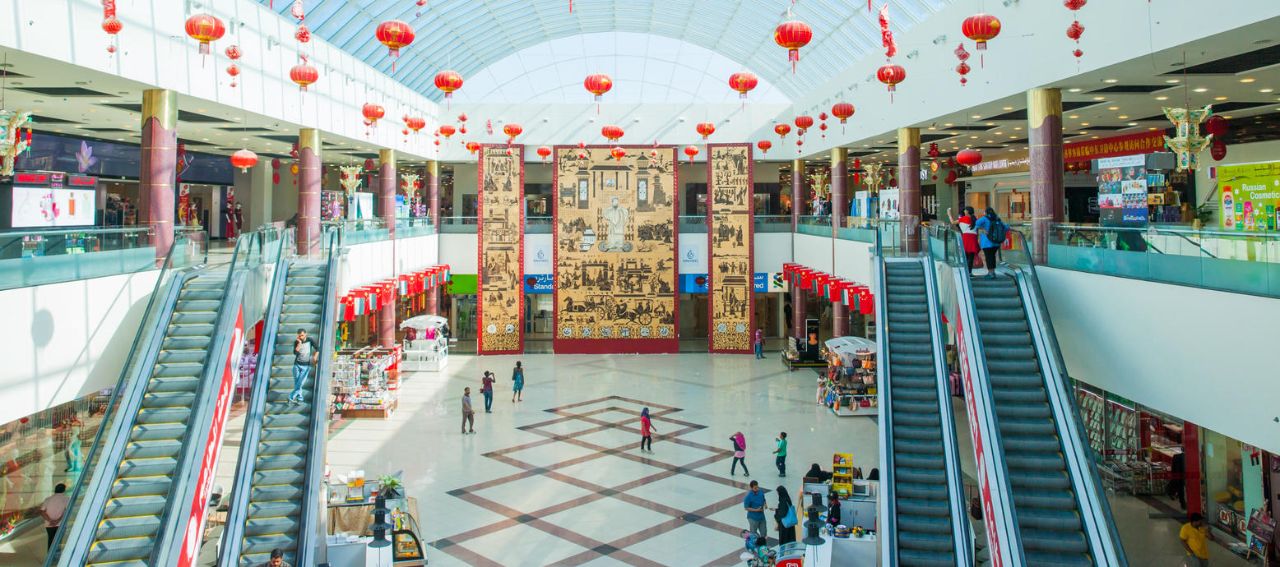 The Importance of Balancing Quality and Affordability in Luggage
Buying luggage or travel bags is an important decision, and it's essential to prioritize value for money over just seeking out the cheapest option. While it can be tempting to focus solely on price, it's crucial to consider the quality and durability of the luggage to ensure it will last and protect your belongings.
Choosing luggage trolley with a balance of quality and affordability will provide better value in the long run. Investing in a durable and reliable suitcase can save you money in the long term as you won't have to replace it as frequently. Additionally, higher quality luggage often comes with features such as better wheels, stronger handles, and more organized compartments that can make your travels more comfortable and convenient.
Ultimately, while it's essential to stick to your budget, it's also important to prioritize quality and functionality to make sure you get the most value out of your purchase. Remember that cheaper options may not always be the best choice in the long run, and that investing in quality luggage will ultimately be a better value for your money.
The Benefits of Purchasing a Luggage Set
If you're in the market for luggage, it can be more cost-effective to purchase a luggage set rather than a single suitcase. While the upfront cost may seem higher for a set, it can actually save you money in the long run.
When purchasing a set, you often get multiple pieces of luggage at a discounted price compared to buying each piece separately. This means you can have a variety of suitcase sizes to suit different travel needs without breaking the bank. Additionally, a luggage set usually comes with matching pieces that can make it easier to coordinate and organize your luggage.
Buying a set can also be a good investment if you're planning to travel frequently or with a family. You can have a larger suitcase for longer trips, a smaller carry-on for shorter trips, and possibly even a garment bag to keep your clothes wrinkle-free. Purchasing a set also means you can have backup luggage in case one gets damaged or lost during travel.
Overall, purchasing a luggage set can be a more economical option than buying individual suitcases. While the upfront cost may be higher, it provides greater value for money in the long run and can make your travels more convenient and organized.
Cost of Luggage Sets and Living in Dubai
The price of luggage sets in Dubai can vary depending on the brand, size, and quality of the set. On average, a mid-range luggage set consisting of a large suitcase, a medium suitcase, and a carry-on can cost around AED 500 to AED 1,500 (approximately USD 135 to USD 410). High-end brands and larger sets can cost significantly more.
In terms of the cost of living, Dubai is generally considered a relatively expensive city. The cost of groceries, dining out, and transportation can be higher than in many other cities, and the cost of accommodation can also be quite high. However, it's worth noting that Dubai is a tax-free city, which can offset some of the higher costs. Additionally, there are plenty of options for budget-conscious travelers, including affordable dining options and public transportation.
Overall, while the cost of living in Dubai may be higher than in some other cities, there are still options for finding affordable products and experiences. It's important to do your research and shop around to find the best deals on luggage sets and other items you may need while in Dubai.
Buy Luggage Offline
Dragon Mart: This is a large shopping mall that specializes in Chinese products, and you can find many stores selling luggage at reasonable prices.

Karama Market: This is a popular shopping destination for budget shoppers, and you can find many stores selling luggage at discounted prices.

Naif Souk: This traditional market offers a wide range of products including luggage, and you can negotiate prices with the sellers.

Deira City Centre: This is a large shopping mall that offers a variety of stores selling luggage at different price points.

Al Fahidi Street: This street is known for its electronic and computer shops, but you can also find stores selling luggage at affordable prices.
Buy Luggage Online
Remember to compare prices and read product reviews before making a purchase, and check for any discounts or promotions that may be available.
Choosing the Right Luggage Material: Hard, Soft, or Hybrid?
Choosing the right material for your luggage is an important consideration when making a purchase. Here are some material options and their characteristics to help you make an informed decision:
Hard-shell luggage: Hard-shell luggage is made of materials like polycarbonate, ABS, or aluminum. It provides excellent protection for your belongings and is durable and long-lasting. However, it can be heavier and less flexible than soft-shell options, and it may scratch or dent more easily.
Soft-shell luggage: Soft-shell luggage is typically made of materials like nylon, polyester, or ballistic nylon. It's lightweight and flexible, making it easier to pack and store. It's also more resistant to scratches and dents than hard-shell luggage. However, it may not provide as much protection for your belongings, and it can be less durable than hard-shell options.
Hybrid luggage: Hybrid luggage is a combination of both hard-shell and soft-shell materials. It provides the durability and protection of hard-shell luggage with the flexibility and lightweight design of soft-shell luggage.
Ultimately, the material you choose will depend on your specific needs and preferences. If you're looking for the ultimate protection for your belongings, a hard-shell option may be the way to go. If you're looking for something lightweight and easy to pack, a soft-shell option may be more suitable. And if you want the best of both worlds, a hybrid option may be the perfect choice.
Remember to consider your budget, travel needs, and personal style when selecting the material for your luggage.